Hello!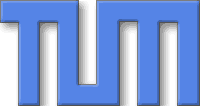 My research interests lie in the Formalisation of Mathematics in Theorem Provers. For an introduction to this field see my research page in Innsbruck. I focus on the following topics:
Locales: Isabelle's module system
Formalisation of mathematics in logic
Interfaces for reasoning components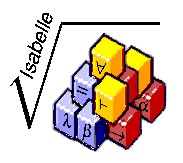 I am using the prover Isabelle for my research. More information on my work is available. See my list of publications. Pointers that are relevant to my work can be found among my bookmarks.

Downloads
Events
AICA 2016: Industrial Applications of Computer Algebra, 21 June, Logroño, Spain.
FOMUS: Workshop on the Foundation of Mathematics, 18 – 23 July, Bielefeld, Germany
(slides and exercises).
Teaching
Links about my lectures and projects for students are available on a separate page (in German).


My address at work:
Dr. Clemens Ballarin
Institut für Informatik
Technische Universität München
Boltzmannstr. 3
85748 Garching, Germany

Telephone: +49-89-289-17326
Fax: +49-89-289-17307
Location: room 01.11.061 in the FMI building
E-mail:
ballarin at in tum de
---