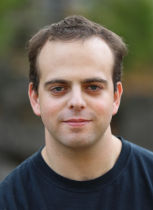 About me
Since December 2014, I am a PhD student in Computer Science at the Chair for Logic and Verification. Since 2018, I am also an editor of the Archive of Formal Proofs.
I mainly work on the formalisation of pure mathematics in Isabelle/HOL. I believe that the formalisation of a significant portion of known mathematics is a feasible and worthwhile endeavour.
My current work is the formalisation of the (semi-)automatic solving and verification of certain classes of mathematical problems, particularly those of the asymptotics of real-valued functions.
Mathematical Interests
With varying levels of proficiency:
Complex analysis
Discrete mathematics, complexity analysis, analytic combinatorics, analytic number theory
Abstract algebra and category theory
Social choice theory
Decision procedures
Programming languages, functional programming, type systems, and program verification
Current Work
Analysis of randomised algorithms and data structures
Automating real and complex asymptotics in Isabelle/HOL
Continued fractions
Precise worst-case bounds for height-balanced trees
Journal Articles
Conference Articles
Theses
Isabelle Formalisation Projects
See my separate
list of formalisations projects
.
Teaching
Random stuff I made
Personal Interests
Learning languages, linguistics, and phonetics
In particular: learning and speaking Esperanto (

bonvolu kontakti min se vi volas paroli Esperanton kun mi!

)
Bouldering and climbing
Playing the accordion and the low whistle
Recommended links